Service & support
Our Promise
We've done the homework so you don't have to! All the products available on this website are hand selected by our purchasing team and represent not only some of the best in class products but also offer great value. We have also worked with our key suppliers to bring you 'Exclusive' products and offers you won't find anywhere else, other than in your Euronics Agents stores who are Independent Electrical Retail Specialists.
For added peace of mind all our 'Exclusive' products are priced the same whether in our shops or online.


Damaged Items
Any damaged items must be reported immediately
The vast majority of our goods arrive on time and in the condition that they left our warehouse however if damage is noticed at point of delivery then the goods can be refused and returned by the driver. One of the reasons we offer a FREE unpacking service is to give you the chance to check your goods as they are delivered.
If you do not want the goods unpacking by the driver please ensure that the items are inspected for damages, missing items or incorrect goods within a reasonable amount of time. We consider a reasonable amount of time to be 5 days. Even if your goods are not for immediate use they should still be checked as damages reported after this will be refused.
Should you require any help regarding any of the above issues please contact our customer service team on 0161 763 4146


Faulty Goods
Please register your warranty within 28 days
On rare occasions items may develop a fault and our way of dealing with such issues is to try and resolve them as quickly as possible so you receive the fastest resolution possible.
Within a period of 28 days we will repair, exchange or refund in full any product that is found to have a confirmed fault or defect. This is subject to the goods not being misused or damaged in anyway and the fault being confirmed by a manufacturer authorised repairer. All products must be returned with all components (Instruction booklet, remote control, packaging, leads etc) and in the original packaging. Refunds & Exchanges will not be carried out until the product has been returned in its original packaging with ALL accessories & instructions.
After a period of 28 days all faults will be repaired under the terms and conditions of the Manufacturers' warranty. This does not affect your statutory rights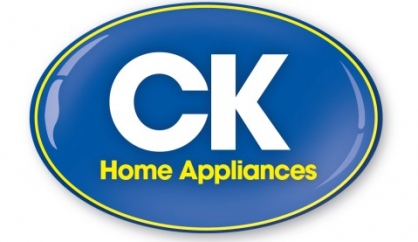 CK Home Appliances Ltd